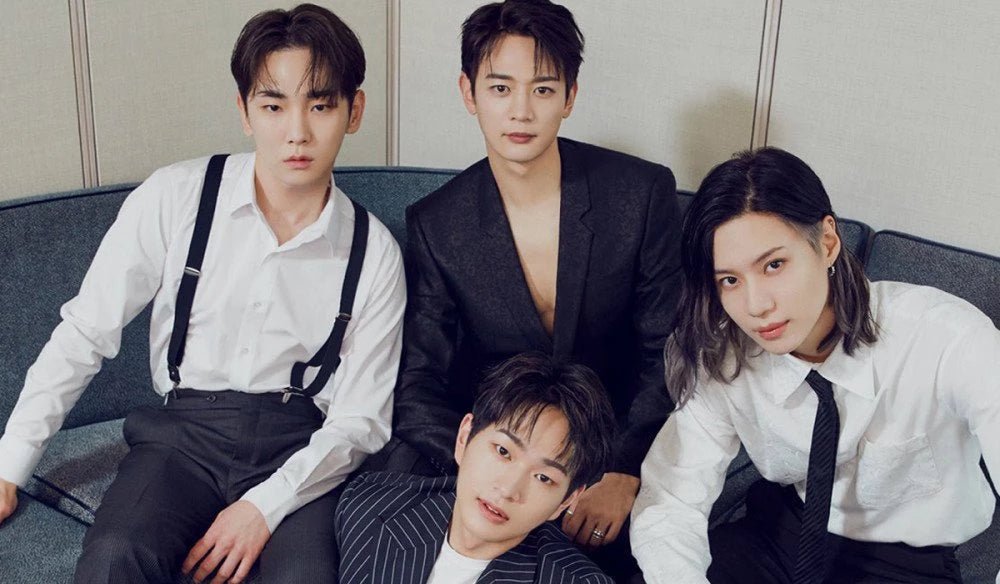 Buy SHINee albums, music, DVDs and merchandise in the Seoul-Mate online shop
SHINee is a South Korean boy band that debuted in 2008 and was formed by record label SM Entertainment. They belong to the legendary K-Pop bands of the so-called second generation K-Pop.
The latest releases from the K-Pop band SHINee await you on Seoul-Mate.de, which you can have delivered to your home with just a few clicks and free of charge from €49.
The band members and their history
The band currently consists of four members: Onew, Key, Minho and Taemin. The name "SHINee" is made up of the words "Shine", "Light" and "ee" and stands for "the person who receives the light".
In 2021, the four guys from SHINee celebrated their comeback with the song "Marry You". In addition, the new album "Don't Call Me" with the later repackage " Atlantis " was released in 2021.
The SHINee boys are currently dedicating themselves to their solo projects, such as ONEW with their second solo mini album "DICE . "
SHINee World—SHAWOL
The official SHINee fandom name is SHAWOL . It stands for SHINee World, which is the title of the band's first studio album. SHAWOL is a composition of the first Korean letter of SHINee and the first Korean letter of the word World.
Become part of the SHAWOL community and fall in love with the band's unique sound. Here you can find the official SHINee Instagram channel.
SHINee Albums, Music, DVDs for Seoulmates at Seoul-Mate.de
On Seoul-Mate.de you will find not only the latest music releases from the band, such as B. the current solo mini album by ONEW, also merchandise that makes fan hearts beat faster.
With direct shipping from Germany, you don't have to worry about long delivery times or high, hidden customs costs.
Order albums, DVDs and more from SHINee conveniently here in the online shop and get a little closer to your idols.