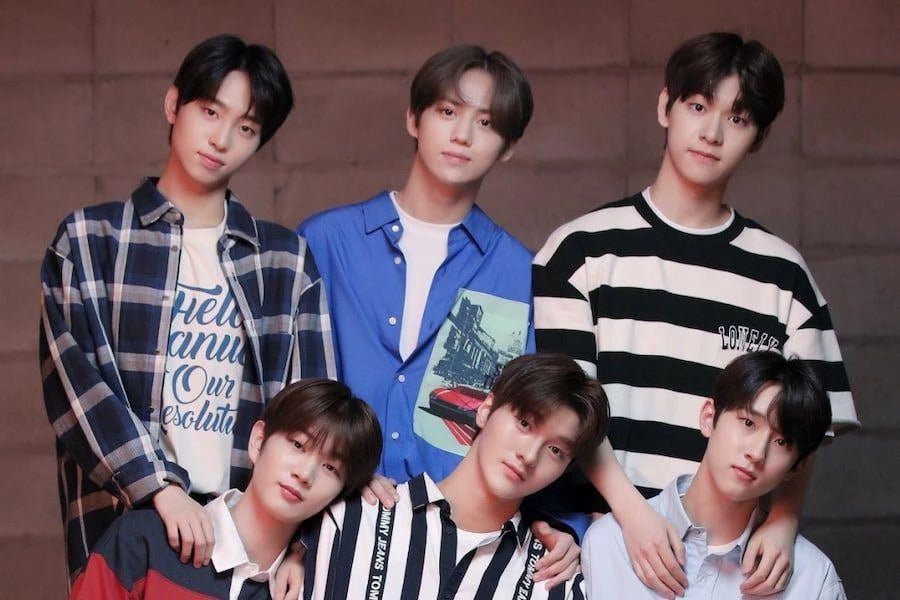 Buy DRIPPIN albums, music, DVDs and merchandise in the Seoul-Mate online shop
DRIPPIN is a seven-piece South Korean boy band formed by Woollim Entertainment record label in 2020. The group made their debut on October 28, 2020 with the EP Boyager.
On June 15, 2022, DRIPPIN released their second single album, Villain: Zero, and the title track "Zero".

The members are:

Yunseong - leader, vocal, main dancer
Hyeop - main vocal
Changuk- vocal
Dongyun - main rapper
Minseo- vocal
Junho—vocal
Alex - vocal, rapper
The latest releases from the K-Pop band DRIPPIN await you on Seoul-Mate.de, which you can have delivered to your home with just a few clicks and with free shipping from €49.
DRIPPIN Albums, Music, DVDs for Seoulmates at Seoul-Mate.de
On Seoul-Mate.de you will find not only the latest music releases from the band, such as B. the second single album "VILLAIN: Zero" , released in 2022, also merchandise that makes fan hearts beat faster.
With direct shipping from Germany, you don't have to worry about long delivery times or high, hidden customs costs.
Order albums, DVDs and more from DRIPPIN conveniently here in the online shop and get a little closer to your idols.